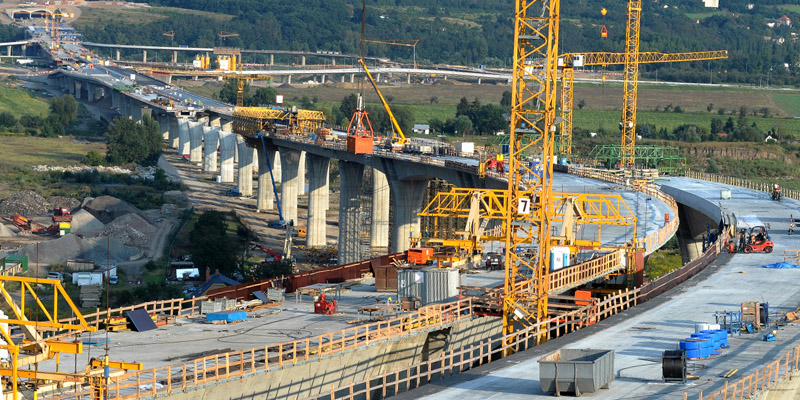 Transportation Design (Civil Engineering)
Service Offering: CAD for PS&E Package. Creation of Horizontal Alignments and Vertical Geometry (Profiles), Corridor Modeling, Digital Terrain Model creation and modifications, Plan and Profile Sheet Productions, Cross Section Sheet Productions, Superelevation Application, Earthwork Computations, Drainage Network Creation and Analysis.
Possible Services: Roadway Design, Planning, Traffic Analysis, Schematic Design, Construction Plans (PS&E), Hydraulic Studies
We Offer Expertise In The Following Engineering Support Services:
The use of MicroStation, GEOPAK Civil Suite, and OpenRoads Technology for creation of PS&E package development

Horizontal and Vertical Geometry creation using Design Standards
The use, creation and modification of Digital Terrain Models
Application of Superelevations using Design Standards
Writing criteria and\or creating the 3D corridor model for Proposed Cross Sections
Calculating Earthwork quantities
Drafting Plan and Profile sheets and Cross Section Sheets for PS&E Packages
Drainage Network Creation and Analysis
Creation and use of DEM and aerial photography related information
Research and development of Bentley Products and related applications
Management, support, and use of print services including development and creation of custom Bentley print/plot drivers for both LaserJet printers and Large Format plotters
Writing specs and minimum requirements for engineering hardware
Bentley Products instructional document creation
Bentley Products supplemental instructional/training videos
Training
Service Offering: Compile and write custom documentation to describe engineering software development and revisions, including the training course for Corridor Modeler. Provided students with technical consultation and training using Bentley and Autodesk engineering applications. Provide training using the new Bentley OpenRoads technology.
Possible Services: Custom Manual design and Training, Project Management Professional (PMP)
Expert knowledge in creating customized Bentley Products Training

GEOPAK Civil Suite – 3D Modeling and Design Using Corridor Modeler, Roadway Design, and Drainage Design

MicroStation

Beginning User
Advanced User

ProjectWise
Descartes
Electronic P.S. & E. Sealing, Signing, and Submission
Support-Customization Services
Service Offering: Customize installation processes and support customers remotely. Configure CADD applications/engineering systems to maximize utilization of automated engineering solutions and provided a stable, consistent foundation for P. S. & E. Customized parameters for import/export processes. Customize programs to provide a better and more efficient workflow. Determine operational, technical and support requirements for photogrammetric hardware/software. Help plan project development and manage the customization and implementation of new releases of engineering and CADD software. Conduct research and evaluate vendor roadway design and CADD hardware/software. Provide users with technical consultation/support, license administration, and monthly training for engineering application.
Possible Services: Engineering Software implementation, Engineering software customization, Custom Manual design and Training, Tiered Support services to DOTs, Counties, Municipalities, Government entities, and consultant groups
We Offer Expertise In The Following Support-Customization Services:
End user support for MicroStation, GEOPAK Civil Suite, OpenRoads, ProjectWise, Descartes, Navigator, InterPlot and SELECTserver (Bentley Products)
Support of 3D Modeling, Design, and Visualization
Planning, development, configuration and implementation of Bentley Products over an enterprise network
Support, creation and use of DEM and aerial photography-related information
Management, support, and use of print services including development and creation of custom Bentley print/plot drivers for LaserJet & Xerox printers and wide-format plotters
Testing, configuring and setting minimum specifications for engineering hardware
Writing Bentley Prod­ucts instructional documentation and creating supplemental instructional/training videos